Since 2009, we've become used to cars achieving four or five stars. Not that the road to success is without the occasional pothole. Just last year, the facelifted Renault Zoe achieved a big fat zero. Explaining the shock result, Euro NCAP said: "The new Zoe offers poor protection in crashes overall, poor vulnerable road user protection and lacks meaningful crash avoidance technology, disqualifying it for any stars."
Ordinarily, Euro NCAP wouldn't test a facelifted model like the current Zoe, partly because it's busy testing all-new ones (around 35 each year) and partly because its test protocols are changed every two years and significantly updated every five (the next update is 2025), so comparisons are unhelpful. It made an exception because Renault said the Zoe was radically different.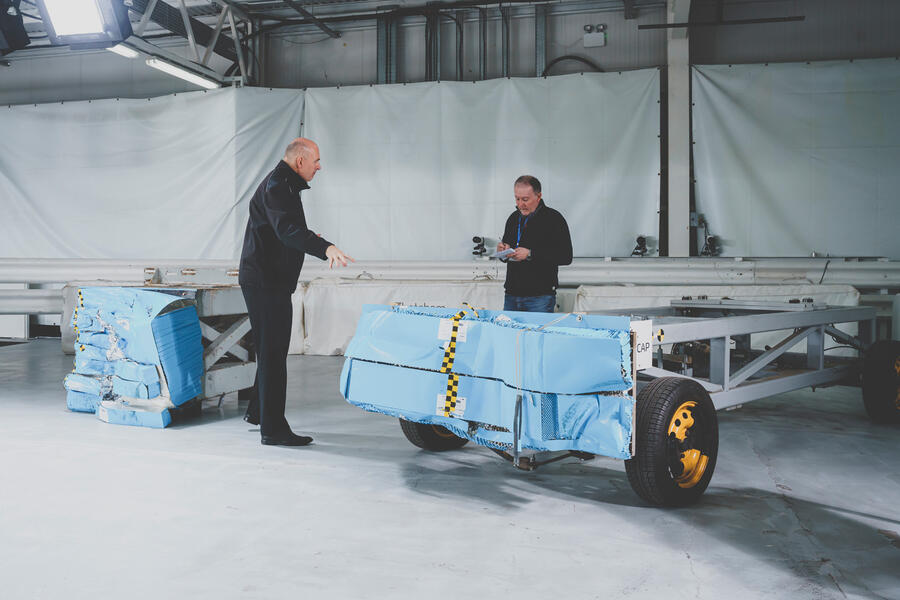 For some years, Euro NCAP crash tested cars into an offset deformable barrier, a soft-nosed structure that replicates the front of another car. A movable version, called the mobile progressive deformable barrier, replaced it in 2019. Both measure the 'aggressivity' of the test vehicle. Simply, a barrier that is too deformed after impact suggests the test car's structure is too stiff, causing more crash energy to be transferred to the rest of the vehicle. Alternatively, if the barrier is barely marked, the test car is absorbing too much energy. "We encourage manufacturers to make large vehicles such as SUVs less rigid," says Avery. In 2015, the full-width barrier crash test, which had previously been withdrawn, was reintroduced as a means of testing occupant loading.
If engineers at Thatcham are inspired to carry on their work by the sight of the buckled Rover 100, they should also be inspired by Thatcham's Honda Jazz, tested in 2017. Granted, the Honda's front end is crushed, but that's impact absorption at work. More important, its windscreen pillars are unscathed, while deployed side airbags hang limply from its roof. "You can see the steering wheel angle is unchanged," says Avery. "Much of the crash energy has been absorbed by the front end of the car. Although it was a frontal offset crash test and not a side-impact test, the side airbag has inflated. It's why deleting it from the facelifted Zoe was so bad."